Seniors May Benefit in Numerous Ways by Coloring
Coloring is an activity that has long been regarded as both enjoyable and highly therapeutic for both the young and the old. Not only does the activity provoke the feelings of satisfaction and enjoyment, but, it is also considered to be an activity that puts the mind at ease.
According to various types of therapists and medical professionals, seniors that are encouraged to revisit this popular and highly-regarded childhood pastime experience numerous benefits. In fact, the benefits are so immense among adults that coloring has gained a high level of momentum the past few years.
It is not at all uncommon to discover several varieties of adult coloring books in all types of traditional brick and mortar stores or even websites that offer free coloring pages online. Once considered an activity suitable for only children, coloring is now regarded as an exceptionally popular activity among older generations.
In this brief guide, we will expound on the benefits that coloring may offer senior citizens.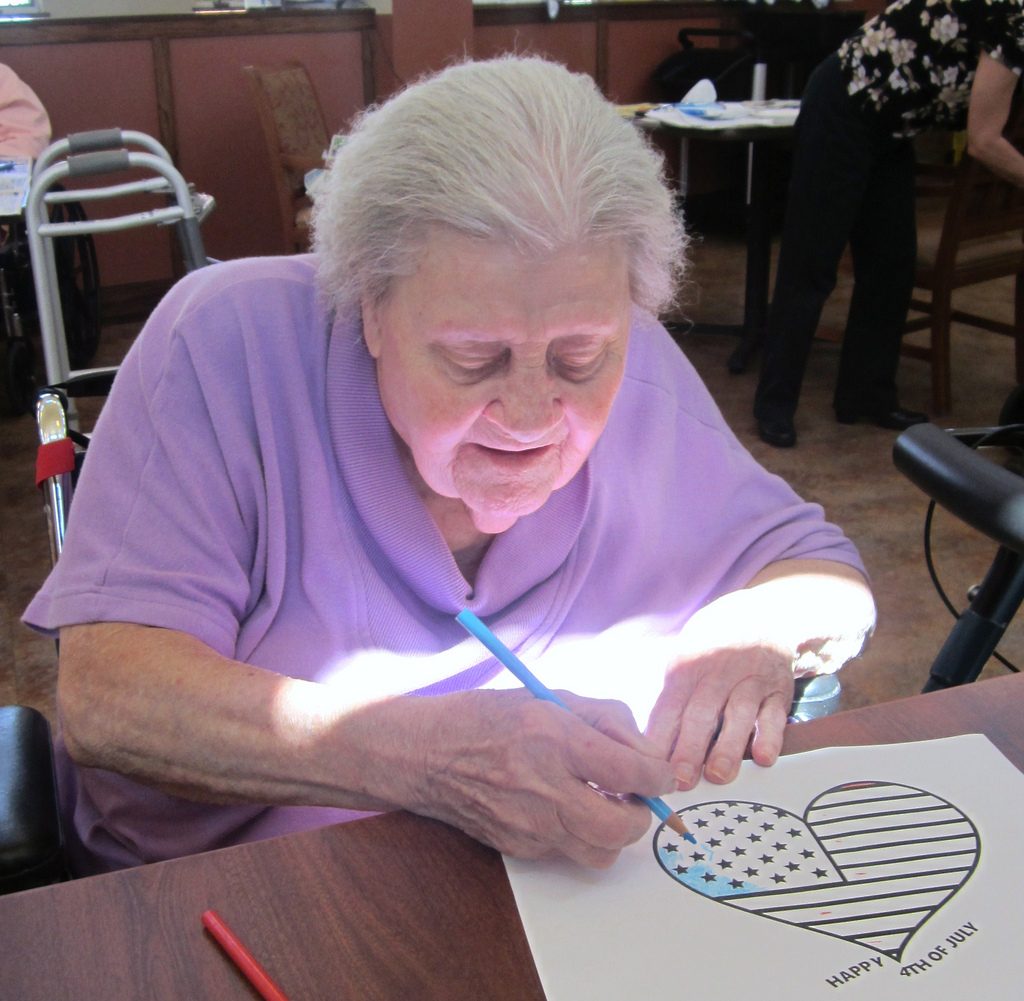 The Benefits
Research shows that senior citizens that elect to engage in coloring may experience some or all of the following benefits:
The individual's mood may improve
Stress may be alleviated
Agitation is drastically reduced
Socialization is improved
Reminiscing occurs
The activity serves as a creative outlet for self-expression
Motor function is maintained
Dexterity is improved
Hand-eye coordination is improved
Cooperation levels are encouraged
Increases the attention span
Increases the level of concentration
Improves cognitive functioning
Provides the individual with a sense of accomplishment
Promoting Creativity among Seniors
We all have a creative streak – regardless of age. When encouraging creativity among seniors, it is imperative to ensure that you encourage the individuals to surrender to their mood and their mind.
Many older adults make the assumption that art should fit a certain mold; however, it should be clearly expressed that this is not the case. If this is not clarified, the senior citizens may set expectations too high and may not enjoy themselves.
Once the judgment behind the art of coloring is successfully suspended, the adults will be able to open themselves up and are sure to experience a contemplative mood that will aid in their ability to reap all of the rewards of coloring.
Coloring therapy is becoming the new norm. It is trending and is highly enjoyable.
If you would like to learn more about the benefits of coloring, read more about the benefits of coloring. If you'd like to start coloring, visit our adult coloring pages.