Coloring Your Way Through Grief – One Crayon at a Time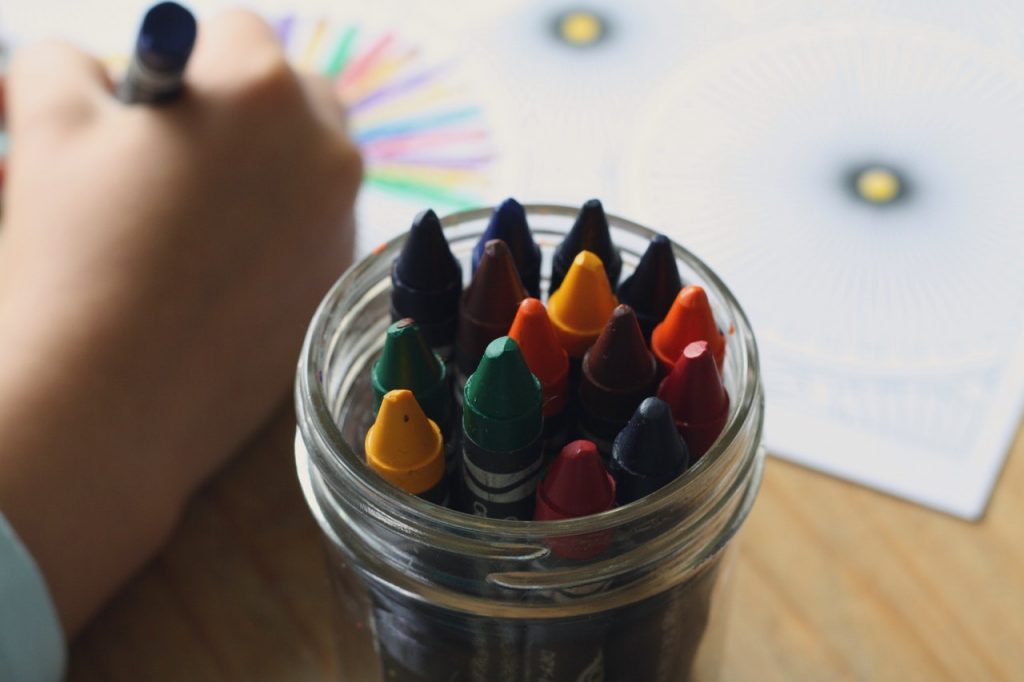 Grief will, eventually, touch all of us – in one way or another. It is an unfortunate aspect of all of our lives. In most instances, grief is associated with a death and the mourning that occurs with the loss that has occurred as a result of death; however, grief is what we feel in response to any type of loss that may be experienced in life. Grief manifests in numerous ways. It may be experienced as a result of losing a job, losing a home, losing a friend, or even after the loss of a partner. Grief is inevitable. The good news is, there are many ways to cope with grief. One of the most positive and productive approaches to grief is through coloring. In this brief post, you will learn how using one crayon at a time may have a positive effect on helping you cope with and overcome grief.
Art Therapy
For numerous years, art therapy has gained an immense amount of popularity. This form of therapy utilizes various types of art media, the human creative process, and the resulting pieces to help individuals explore their innermost feelings, reconcile any type of emotional-based conflict in which they are experiencing, optimize self-awareness, manage certain behaviors, overcome addictions, improve social sills, eliminate anxiety, boost the orientation of reality, and increase levels of self-esteem. The goal of art therapy is to either restore or improve a person's level of functioning and their well-being. It aids in optimizing all aspects of a person's well-being – emotionally, cognitively, spiritually, and physically. Out of all forms of art therapy, coloring is the most popular medium.
Coloring Therapy
Coloring is a creative arts activity that allows people of all ages to work through the grief process. Coloring allows individuals to express themselves. It is an activity that allows people to convey their innermost feelings, without having to say a word. Additionally, it allows people to place their focus on a positive activity, while relaxing. Utilizing free coloring pages and coloring books allows an individual to contain and to completely organize the feelings that are most commonly associated with grief – helplessness, sadness, and distress – within an outlined structure. As a result, it has a positive impact on the physical well-being, the psychological well-being, and the spiritual well-being. Coloring is a method of bringing life to spaces. It provides a unified and genuine balance of both artistic freedom and structure that is considered to be ideal for working completely through grief.
Conclusion
Coloring is an activity that facilitates internal-based productivity through the process of grief. It allows a person to express themselves in an internal manner, yet, discover a personal "voice" through the grief process. Coloring is an ideal means of articulating your thoughts, your feelings, and all of the emotions that are commonly experienced in grief. If you are in search of a safe place during the grieving process and are searching for a means of self-expression, coloring is the way to go. To obtain free coloring pages to help you through the grieving process, visit us today at: https://www.bestcoloringpagesforkids.com/